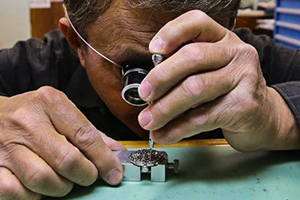 We are collaboration of dedicated and highly skilled professionals who perform candid repair action to your timepiece maintaining our highest quality standards. We deal in all aspects in watch Repairing and all your watch requirements. We undertake all watch repairs restoring action under one roof. Our high and Neatly repairing action will make it difficult for you in differentiating your older watch with brand new one.
We repair all Swiss, International and premium watch Brands with minimum Turnaround Time
We are the leading watch service centre in Melbourne performing services for all Brands worldwide. When it comes to servicing your watch we use the latest robotics techniques to perform perfect action. Each and every single part is well inspected, cleaned and performed necessary service action if required followed by Resealing. Each serviced watch undergoes 48 hours testing to ensure the proper functioning of every individual part.
We use 100% Genuine and Authorized parts including service Guarantee for all Brands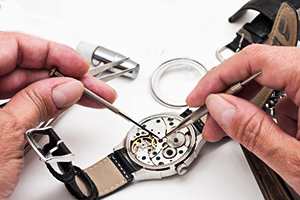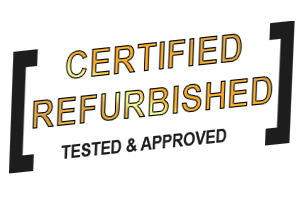 We at The Watch lab Repair Centre provide robust refurbishment service to bring back your watch a brand new out of Factory piece. We use 20 century technologies for perfect refurbishment than conventional methods. We continuously research the market trends and recognize the value of customer interest to keep on upgrading to new technologies. We offer Scratch Removal from Plexi glass at very affordable prices. While Refurbishment we ensure the revive the watch to original condition so that originality is never missed out. We Refurbish all branded, premium and international watches, So you need not to worry about that.
We replace your watch batteries with brand new one matching your watch specifications. Watch resealing once done is tested with water resistant and  Moisture resistant experiments. It is highly recommended to replace watch battery in every two years to keep it optimum and long-running. Besides this it avoids unwanted damage like corrosion that is caused due to Battery leakage or movement corrosion.We have highly expertise technicians backed up with the latest robotics and resealing technologies.  All watch Batteries and Resealing is done at our outlet.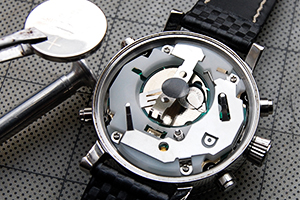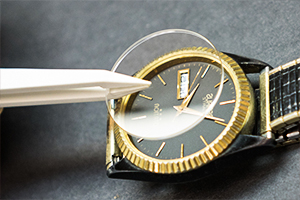 We are watch Glass replacement specialist Dealing in all watch brands. Our watch glass replacement service is available in entire Melbourne. Our watch glasses are cost-effective and Pocket-friendly. The watch glass needs to be fitted in accordance with the original manufacturer's guidelines only, from rubber sealing to UV bonding it should be done perfectly. We offer glass replacement service for all vintage and antique watches as well. Whether your watch glass is broken, Scratched, Blurred or fitted incorrectly we are expert in rectifying all problems and cutting edge to edge perfect fitting with new glasses.
We at The Watch Lab Repair Centre perform neat and candid crown replacement for all watches. We replace the Crown with an original one, Testing it with different force applied while ensuring its full waterproof resistance. The Common reason for crown wormed out  is a problem screwing the crown down tight Or due to excessive force whilst adjusting the time the crown has snapped. We inspect all the causes with micro level inspection from our experts and done to your satisfactory level. While the crown replacement is performed a standard battery replacement can also be done sidewise.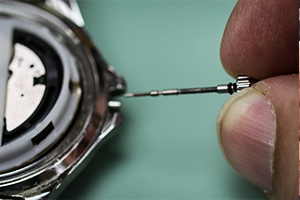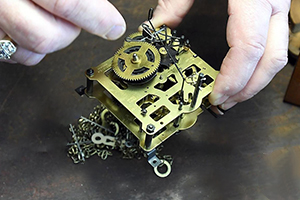 We Repair and restore all clocks whether its Antique older Or Newer clock. We Always Focus to keep your clock in the most original condition that you had first time in hand . We value your clock needs and make every effort to bring your clock back to streamline. All your clock specific needs are done at Reasonable and affordable rates. We offer services in entire Melbourne city.
Visit our store for All your Clock repair and requirements . We Assure to serve all your clock needs fulfilled under a single roof.
At the Watch lab Repair Centre we offer extensive range of original watch Bands in various styles and Designs that suits your personality. Focusing on variety of our customer needs we offer hand picked watch Straps for all leading watch Brands worldwide including Leather, Metal, Synthetic and Premium Bands for both men and women watch collections. Our watch straps are quality assured, Pocket Friendly and easy to exchange that adds spark to your styling. All our watch band qualifies strict Quality tests and health Norms like skin Sensitivity, Allergy Etc.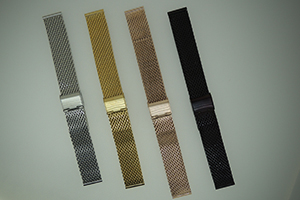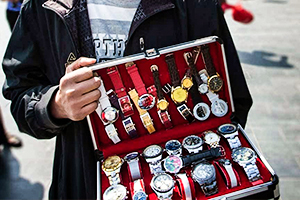 We also deal in 2nd had watch sale and purchase. It is always advisable to buy Second-hand Watch from Authorized and established market place and we at The Watch Lab Repair Centre provides Authentic and Genuine security to our valuable customers. We provide the best value to your timepiece and the best price while you go for purchasing as well. While going for 2nd had watches it is always important to ensure that you buying the optimum and best-conditioned watch.  We provide Authenticity certificate along with the previous service history.
Does your jewellery need any repair or your jewellery started appearing dull or It has turned slight dull yellow on the surface? This is a natural process as gold starts wearing off with time resulting in yellow layer starts emerging on the jewellery surface. In such cases, you need not to worry.We repair and Restore your older jewellery and bring back its shine and brightness to new glory. We Are here to build trust and dedicated to customer satisfaction on priority.